Other Brands
Doutzen Kroes heads to the Louisiana bayou for the pages of Vogue US' February 2018 issue. In front of the lens of Peter Lindbergh, the Dutch model joins her husband Sunnery James and kids for the fashion spread. Stylist Alex Harrington makes sure it is a stylish family affair complete with lightweight coats as well as dreamy dresses. Doutzen poses in designs from the likes of Celine, Dries Van Noten and Burberry.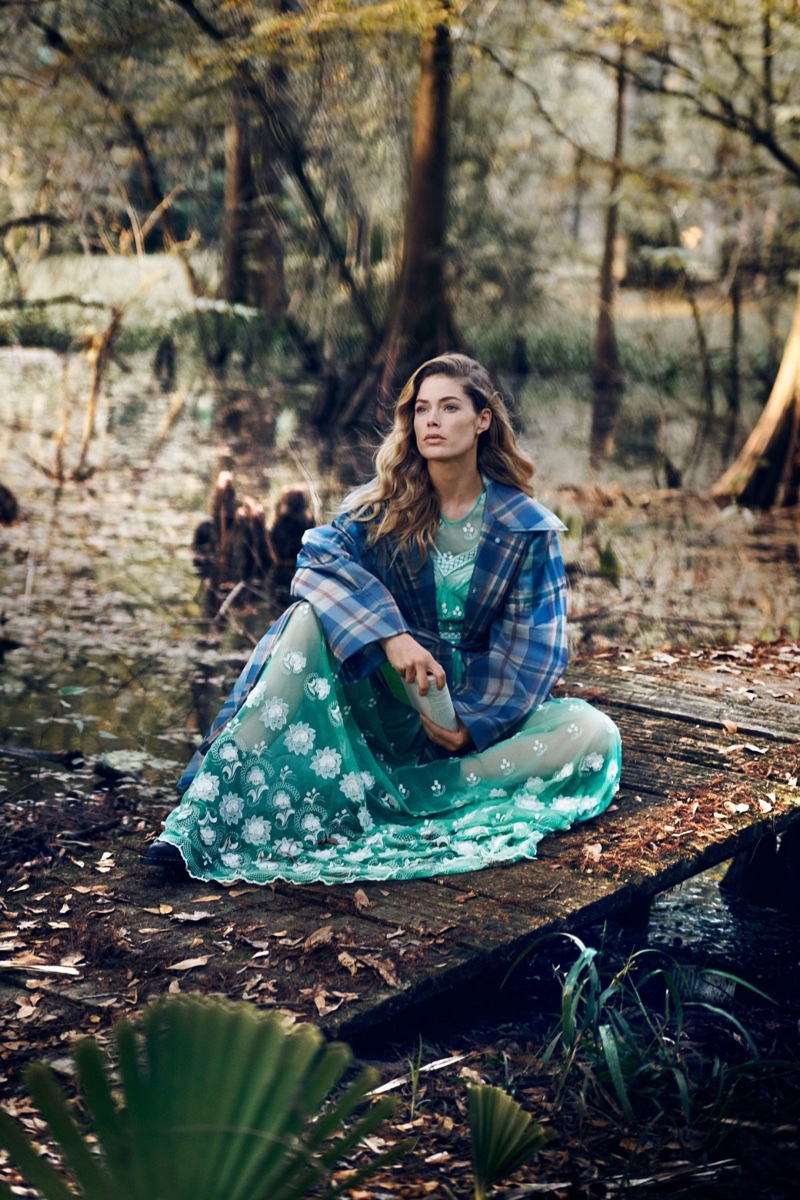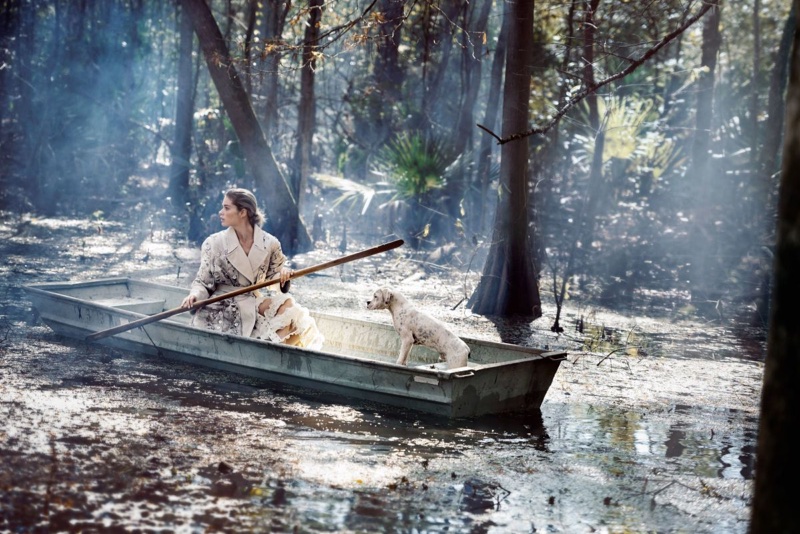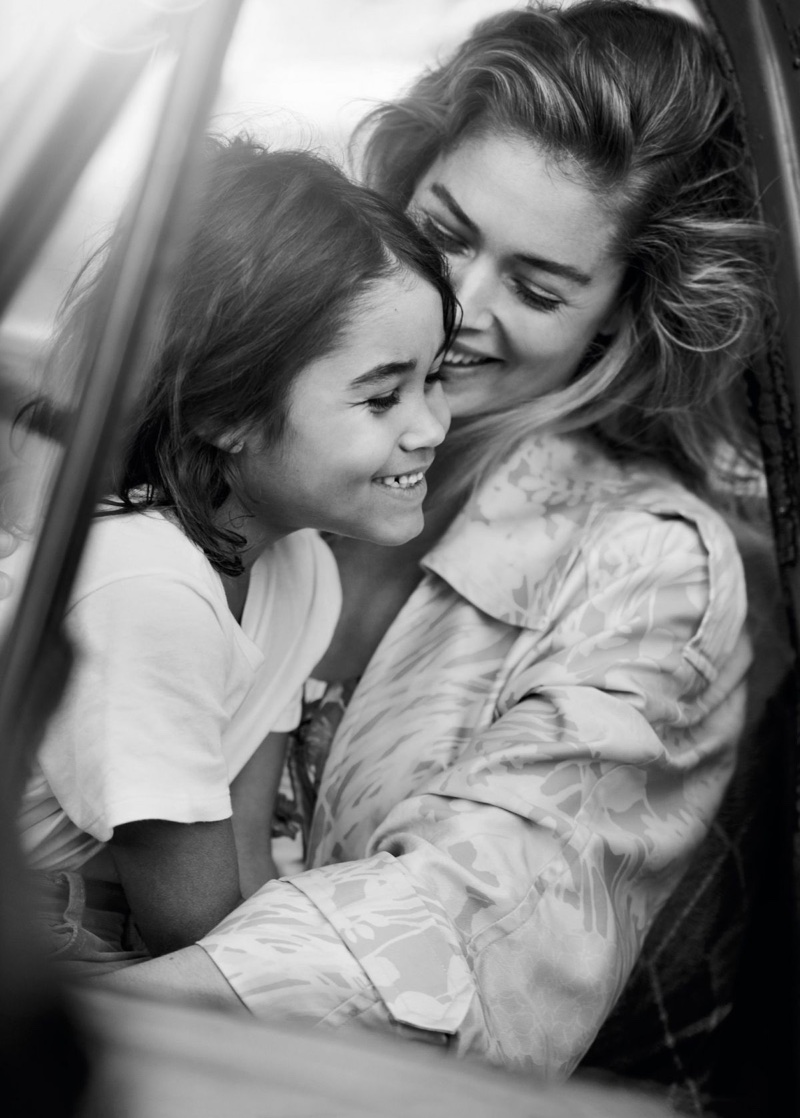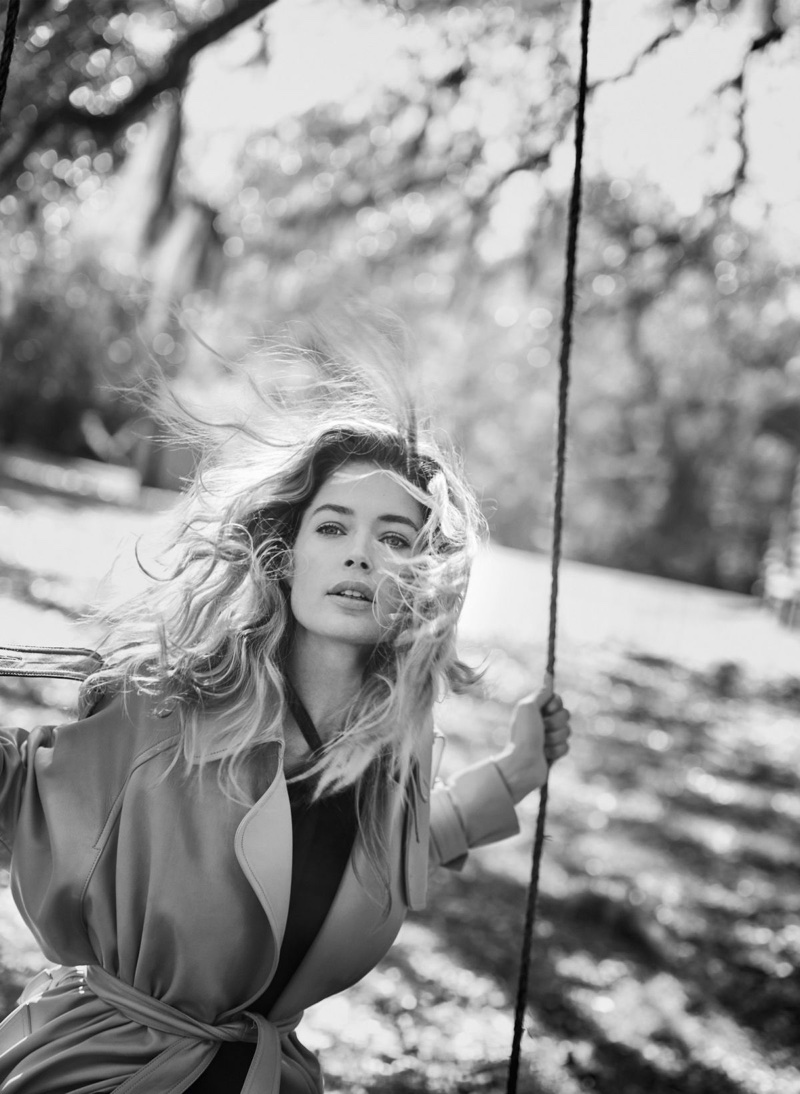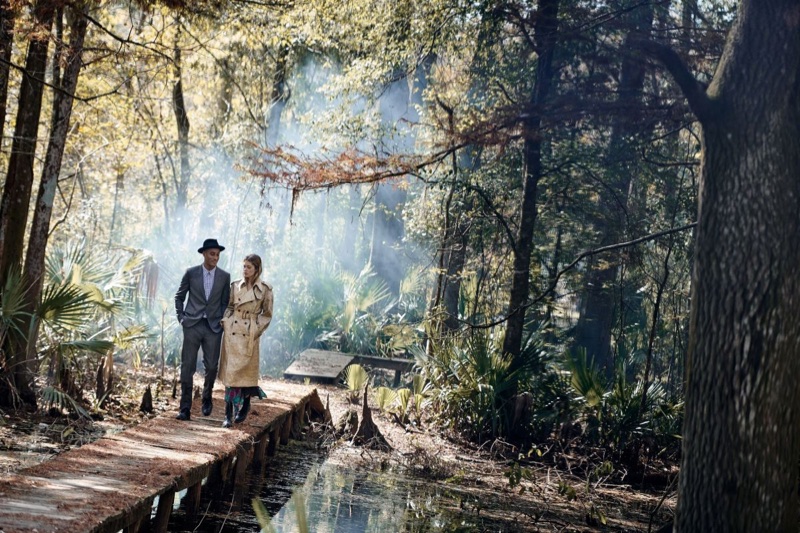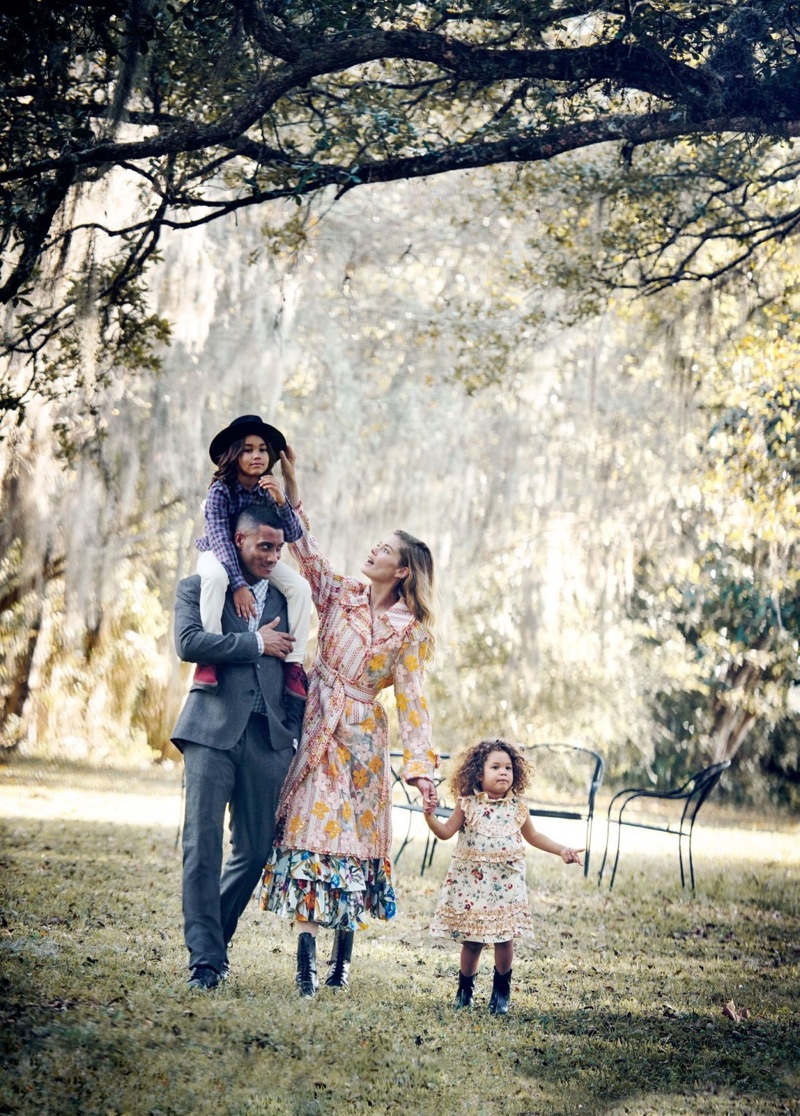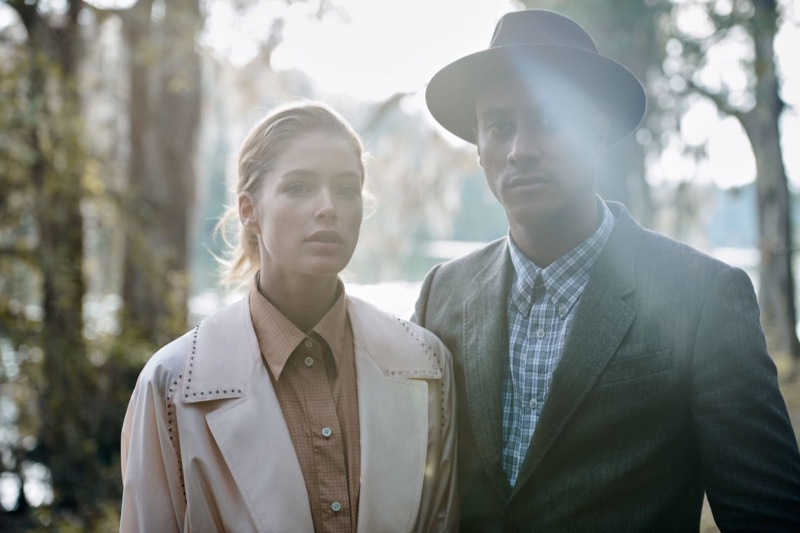 Other Brands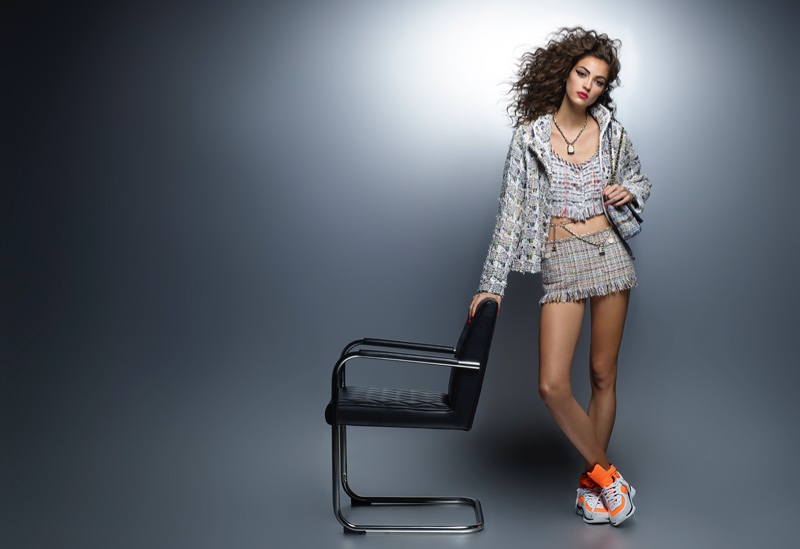 Rising star Camille Hurel takes the spotlight as the face of Chanel's pre-collection spring-summer 2018 campaign. Designer Karl Lagerfeld looked to the denim jacket as inspiration for the transitional season. Lagerfeld also photographed the campaign which takes to the studio with a minimal, grey backdrop. Camille shows off her legs wearing tweed miniskirts paired with colorful sneakers. The brand's signature quilted bags also stand out in the images.
Related: Anna Ewers is Sailor Chic in Chanel's Pre-Fall 2018 Collection
CHANEL PRE-COLLECTION SPRING 2018 CAMPAIGN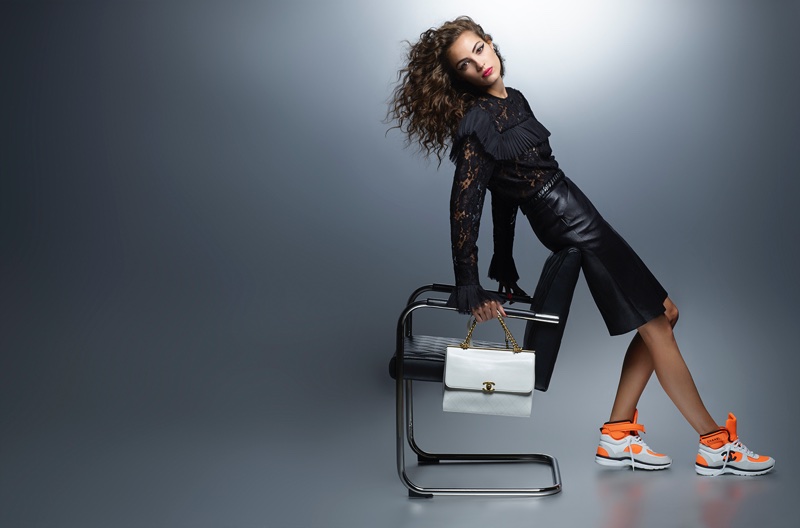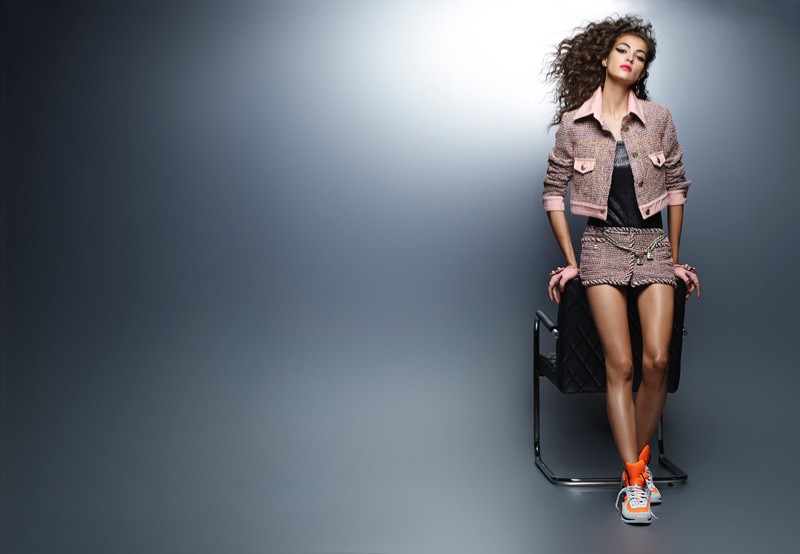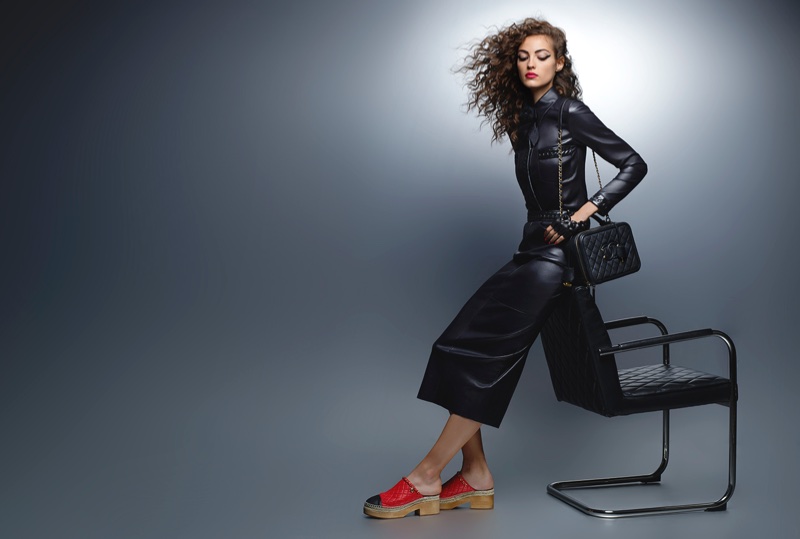 Other Brands
Who doesn't know the Celine Trio Bag? Who doesn't want it? It's one of the well known handbags in the fashion world and it has been covered in numerous fashion news, personal blogs and Youtube video's. So the Trio Bag needs no introduction from me, but we'd like to write a nice review about it. Let's talk iconic, shall we?
The Design
Maybe it's the simplicity and maybe because it's cute as well. Then you can say that the Trio Bag is handy.
It got that nice rectangle/squared shape and it's certainly minimalistic. But that minimalism gives the appearance a classic look. It's like you can wear this handbag with almost any outfit and still it will look fabulous.
But let's be honest; the color choices are a killing. There are so many, but can you choose? Does the red look better? The dark green, burgundy perhaps? Or just the classic black to be save?
And like always, Celine's logo is printed very nicely and gently on the top center of this handbag. Lovely huh?
The Trio Bag is made from smooth lambskin, but you can also opt-in to liege calfskin, And of course, calfskin is a bit more durable.
Because this bag comes with a long shoulder strap (20 inch long), you can carry it on your shoulder or cross body. The leather strap can be adjusted to your comfort of course.
In general, the Trio Bag is made with three seperated zipped pouch that's attached together with snap buttons. And here's also the thing. You can transform the Trio Bag into a clutch bag by attaching together the two external pouch. Clever right?
I think this handbag is famous also because of its usefullness and at the same time, it's simple and easy to carry. And also, the price is affordable.
The Interior
The three seperated compartments are very handy because you can easily organize and structure your personal belonings. Each compartment or pouch can be opened with a zip. And each pouch can fit a lot of stuff like your wallet, a book, phone and basically all the things you need for your busy lifestyle.
The Prices And Sizes
There are two sizes available:
Celine Small Trio Pouch
Size: 9' x 6' x 2' inches
Prices: $1100 USD, €750 EUR, £690 GBP, $1400 SGD, $8500 HKD, $1350 AUD, ¥120000 JPY, ¥7900 CNY.
Celine Large Trio Pouch
Size: 10' x 7' x 2' inches
Prices: $1300 USD, €900 EUR, £830 GBP, $1700 SGD, $10500 HKD, $1650 AUD, ¥145000 JPY, ¥9600 CNY.
More Images And Colors
Other Brands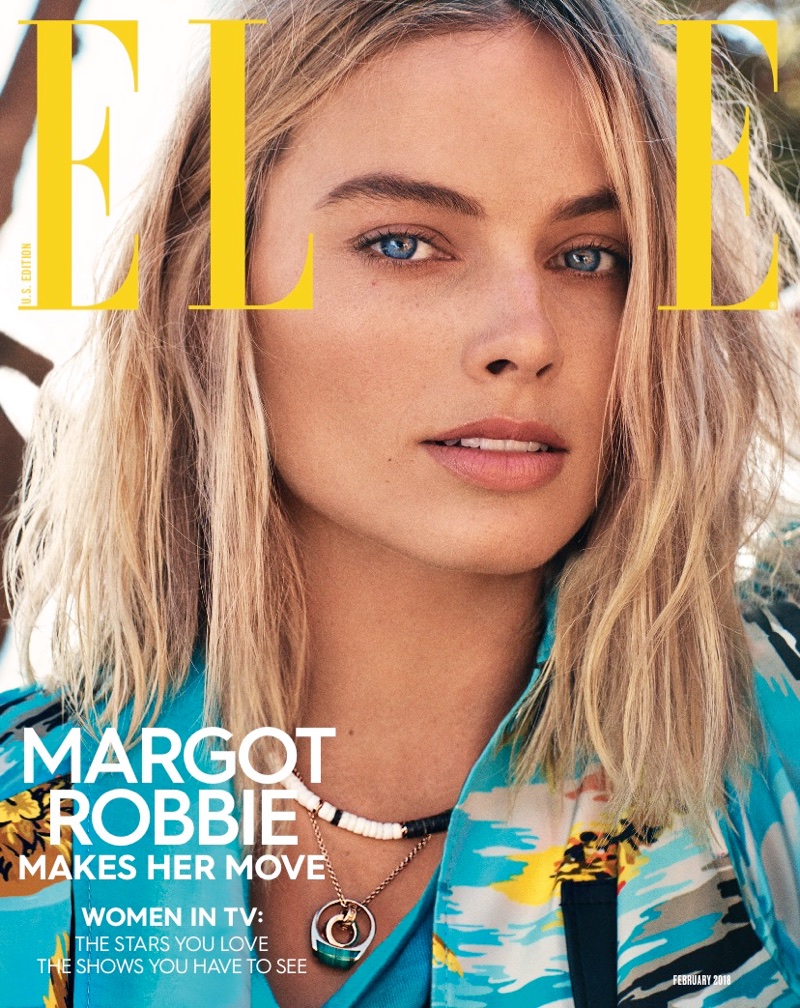 Actress Margot Robbie looks ready for her closeup on the February 2018 cover of ELLE US. Lensed by Alexi Lubomirski, the blonde stunner poses in a Coach 1941 printed jacket with a puka shell necklace from Dezso by Sara Beltrán and a Bulgari pendant necklace. In the accompanying shoot, Margot heads to the beach in colorful fashions. Stylist Samira Nasr dresses the 'I, Tonya' actress in the designs of Louis Vuitton, Stella McCartney, Missoni and more.
Related: Margot Robbie is a Natural Beauty in Vogue Australia
COVER SHOOT: MARGOT ROBBIE FOR ELLE FEBRUARY 2018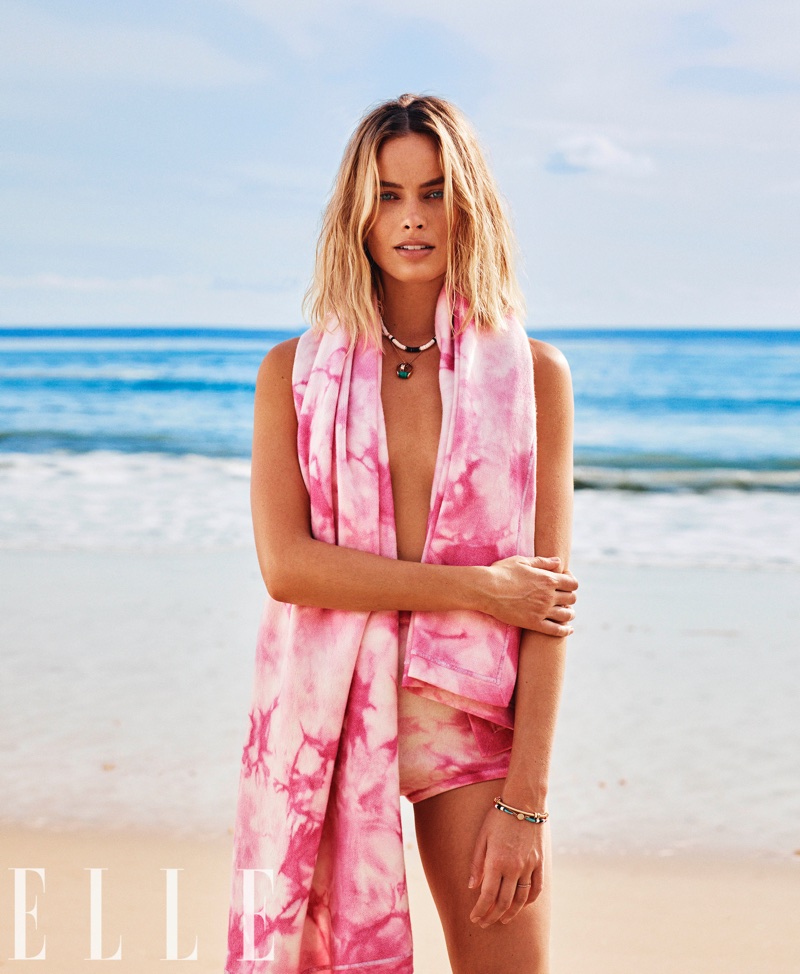 MARGOT ROBBIE ON HER FIRST CAREER HIGHLIGHT
In her interview, Margot talks about the first major purchase she made in New York.
"When I got to New York for the first time, I took my first paycheck, walked straight into Tiffany's on Fifth Avenue, and bought an airplane charm that goes on my bracelet. It was the best feeling ever. I got my little blue box, and I got it for myself."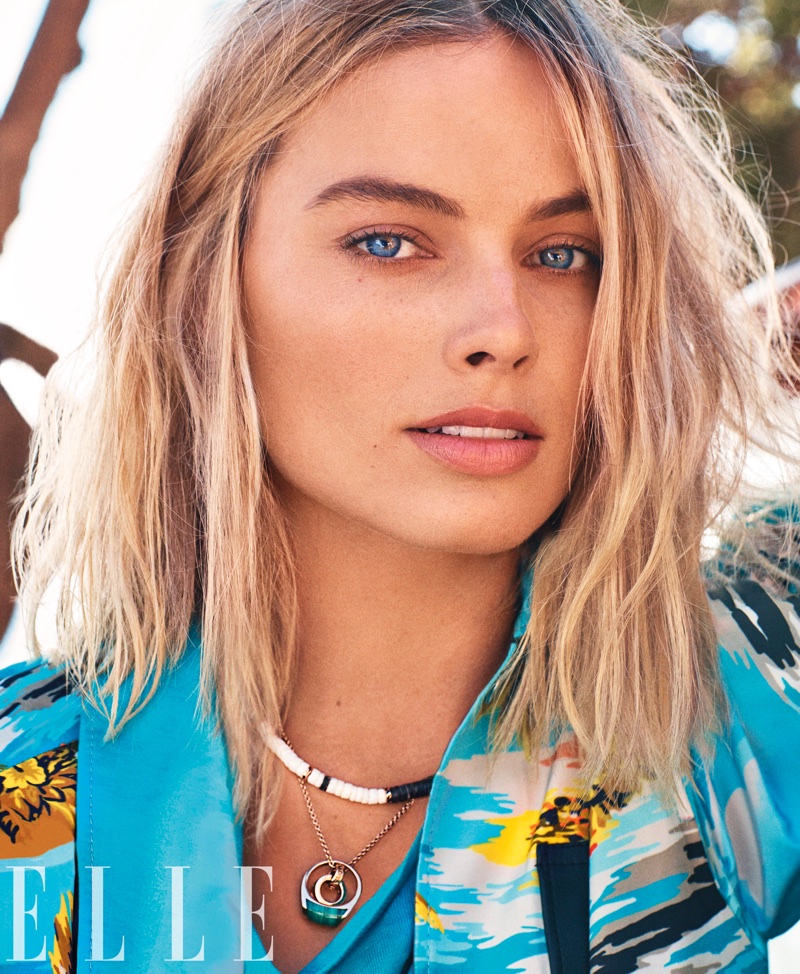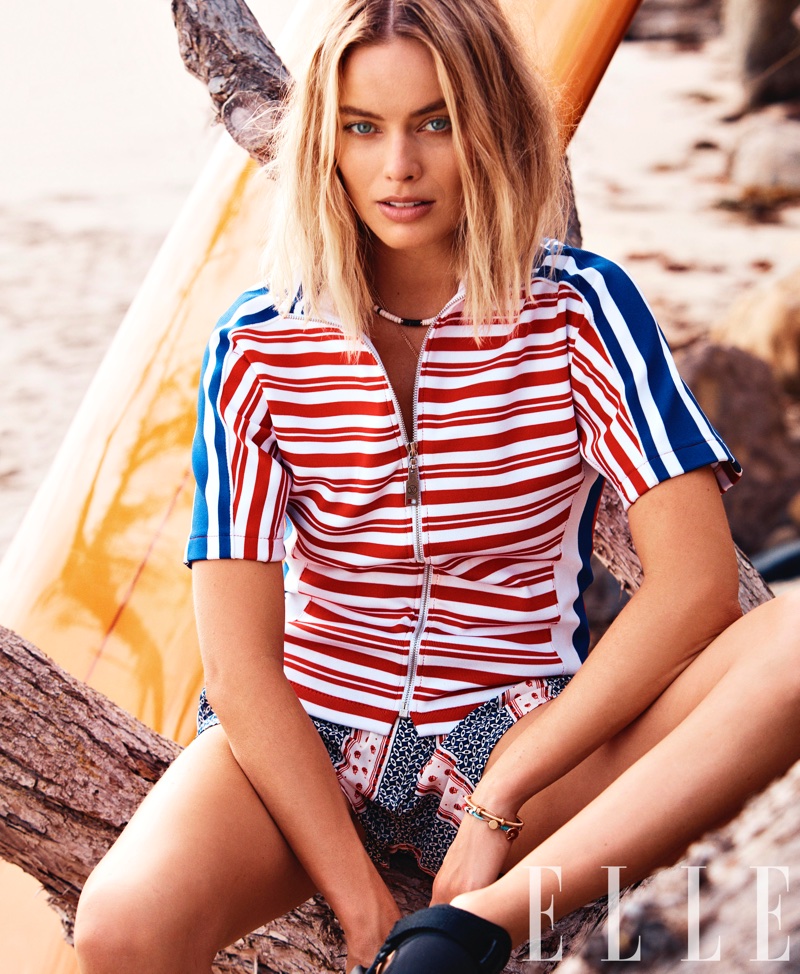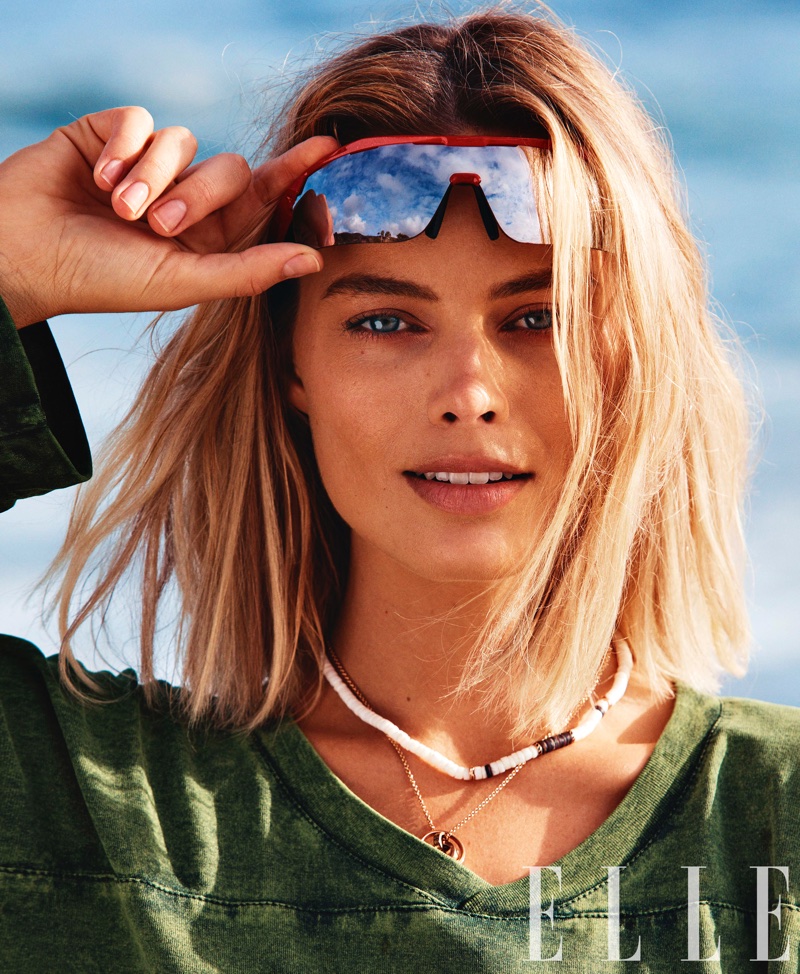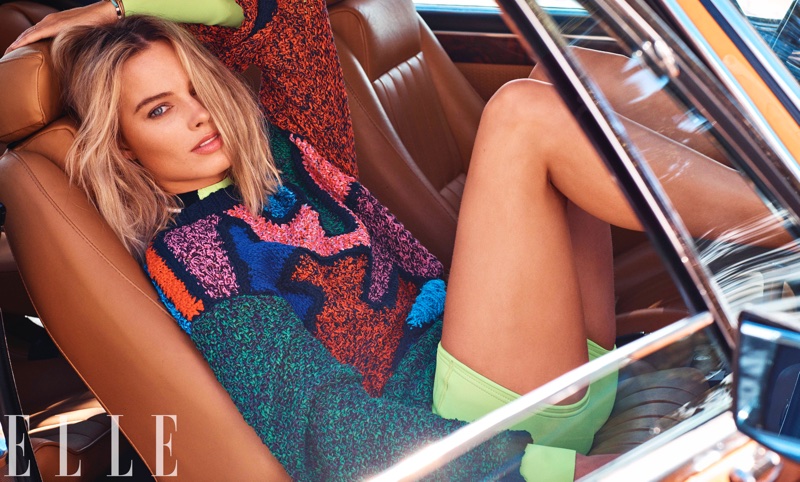 Other Brands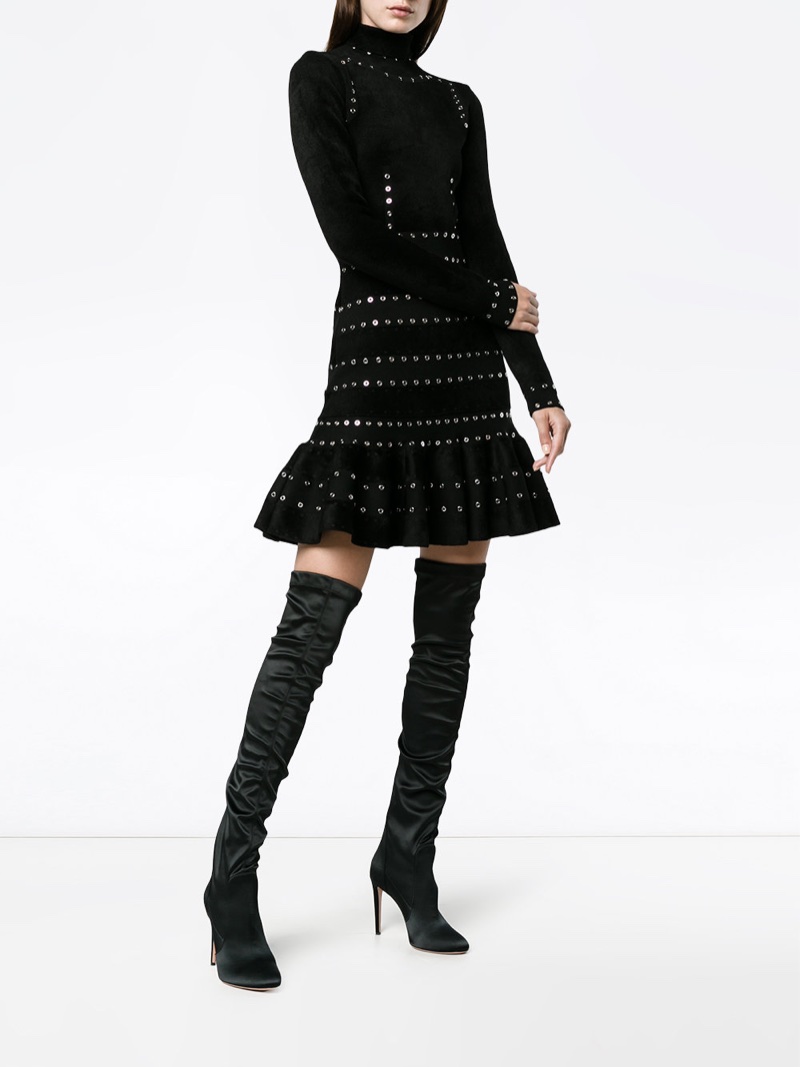 Farfetch's major winter 2018 sale is getting even better. The fashion retailer's discounts now go even further with a special promotion taking an extra 20% off. From coats to dresses to boots to sandals and handbags, make sure to update your wardrobe with these finds. Choose from top brands such as Alexander McQueen, Valentino, Dolce & Gabbana and Chloé.
So how do you get the extra 20% discount? Use the code 20janat checkout for the extra savings. But hurry because the promo code ends on January 13th. See our top picks from the sale below and shop more at Farfetch.com.
Related: Coach's Winter Sale is On!
FARFETCH WINTER 2018 SALE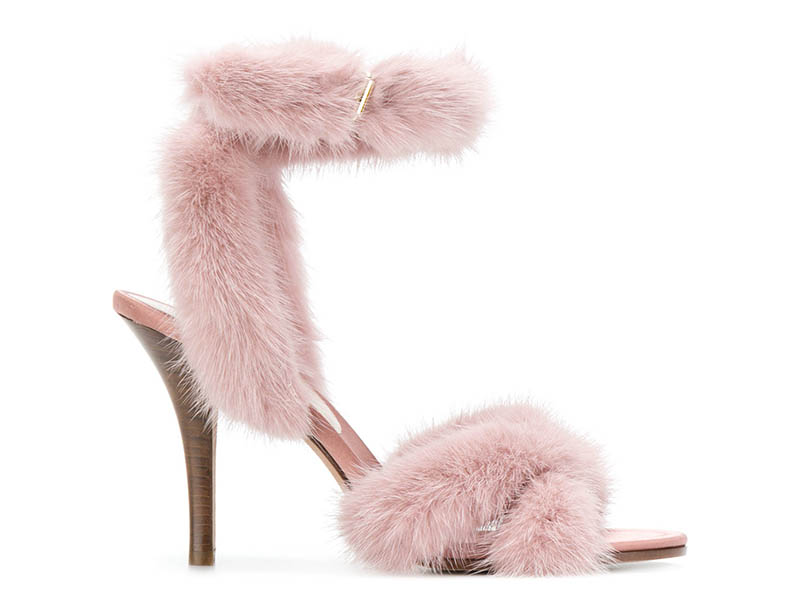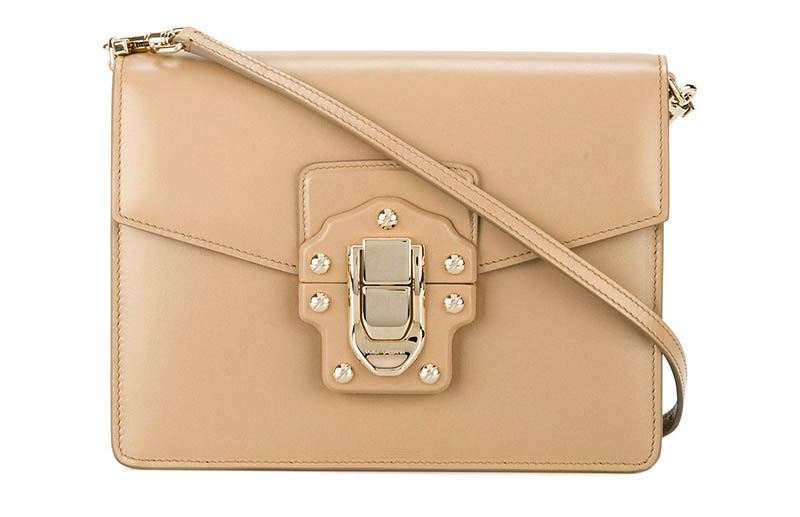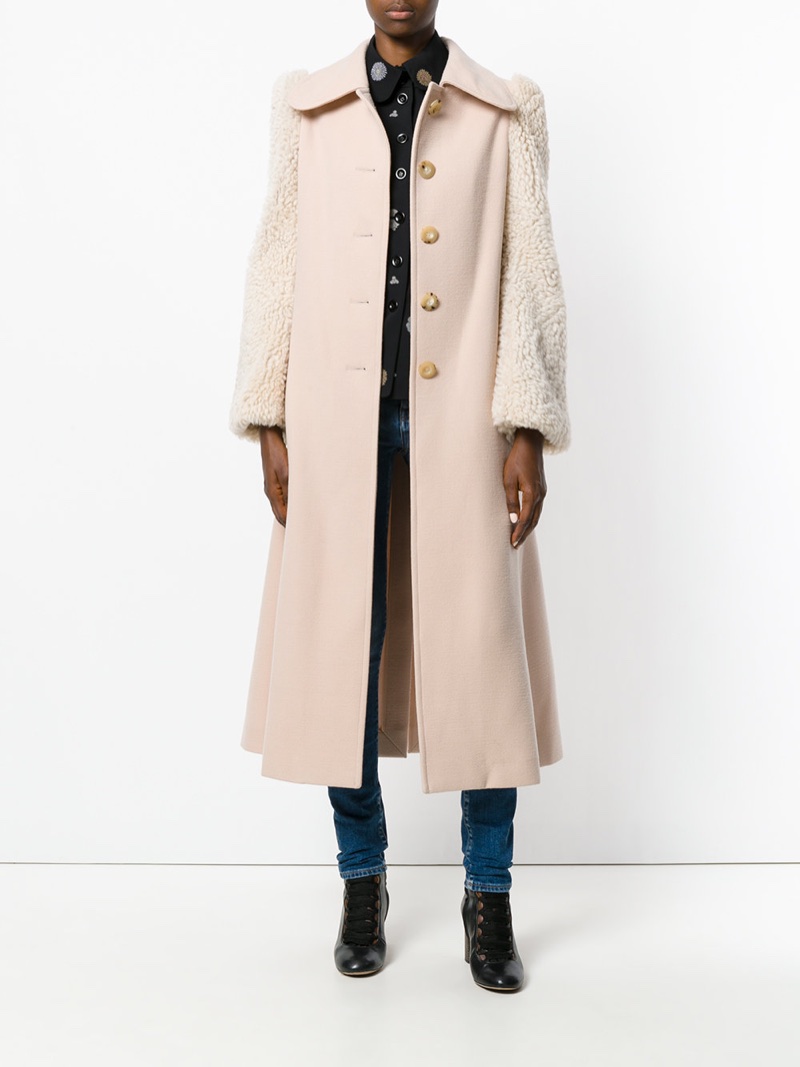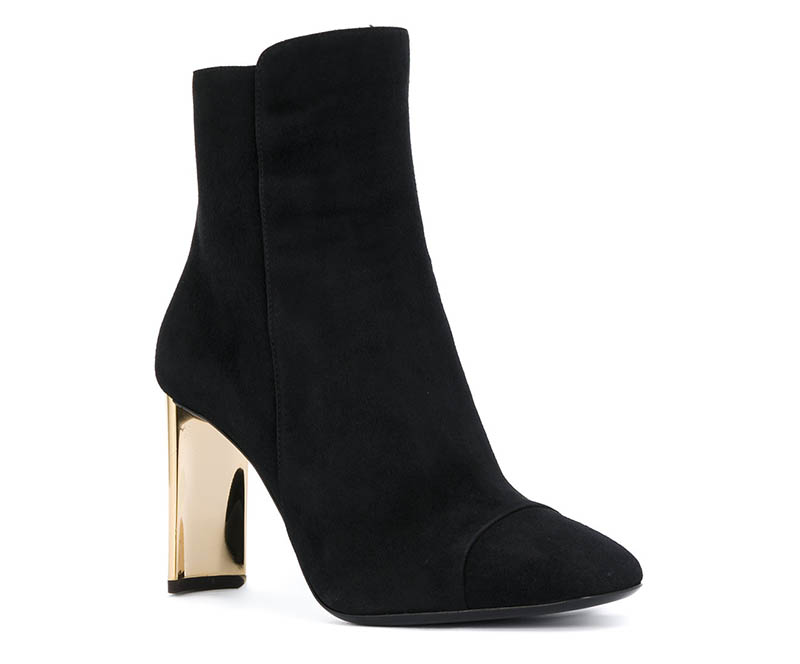 Other Brands
Something small and cute cannot be underestimated. Small can have a huge impact. And in this post we're going to share the Chanel Coin Purse Prices. We will be covering the most classic versions, the ones that go up in prices overtime. And the ones that will always be in-trend just like the Classic Flap Bag, just like the Boy Bags.
THE CHANEL PRICE OVERVIEW
Chanel bag prices

Chanel woc prices

Chanel boy bag prices

Chanel wallet prices

Chanel Card Holders Prices

Chanel Coin Purses Prices

Chanel Gabrielle Bag Prices

Chanel Trendy CC Bag Prices

Chanel Coco Handle Bag Prices

Chanel Business Affinity Bag Prices

Chanel Classic Large Tote Prices

Chanel price increase news

Chanel leather guide

Guide to tax refund
Last price update: Jan 2018

Chanel Classic Coin Purse Prices
| CHANEL CLASSIC COIN PURSE | LATEST PRICES | PREVIOUS PRICES |
| --- | --- | --- |
| United States | $500 USD | |
| Canada | $565 CAD | |
| Europe | €400 euro | |
| United Kingdom | £360 GBP | |
| Singapore | $660 SGD | |
| Hong Kong | $3400 HKD | |
| Australia | $610 AUD | |
| Japan | ¥51840 JPY | |
| Malaysia | 2130 MYR | |
Style code: A69271
Size: 3' x 4.3' x 0.8' inches
Chanel Round Classic Coin Purse Prices
| CHANEL ROUND CLASSIC COIN PURSE | LATEST PRICES | PREVIOUS PRICES |
| --- | --- | --- |
| United States | $425 USD | |
| Canada | $575 CAD | |
| Europe | €410 euro | |
| United Kingdom | £380 GBP | |
| Singapore | $690 SGD | |
| Hong Kong | $3600 HKD | |
| Australia | $630 AUD | |
| Japan | ¥52920 JPY | |
| Malaysia | 2170 MYR | |
Style code: A68995
Size: 3.1' x 3.9' x 1.4' inches
Chanel Classic Flap Coin Purse Prices
There are several versions of the Classic Coin Purses. All of them are considered the classics because of the look – they're diamond quilted, comes in lambskin, goatskin and other fine leathers. The interior is crafted in burgundy, which is a signature color designed by the founder, Coco Chanel. And above all, they feature that little smooth CC logo that every woman loves.
Of course, the Flap version resembles the Classic Flap Bag the most. Besides the flap, there is also a back pocket crafted just like most of the iconic handbags, for example the Reissue 2.55 Bag.
| CHANEL CLASSIC FLAP COIN PURSE | LATEST PRICES | PREVIOUS PRICES |
| --- | --- | --- |
| United States | $575 USD | |
| Canada | $660 CAD | |
| Europe | €475 euro | |
| United Kingdom | £430 GBP | |
| Singapore | $790 SGD | |
| Hong Kong | $4100 HKD | |
| Australia | $740 AUD | |
| Japan | ¥61560 JPY | |
| Malaysia | 2500 MYR | |
Style code: A31504
Size: 3.3' x 4.7' x 1' inches
Boy Chanel Coin Purse Prices
The Boy Chanel Coin Purse looks like the iconic Boy Chanel Flap Bag. It has the same boyish appeal, featuring the Boy Clasp on top and diamond quilting in the center while refined with clean lines on the edges. This little boy will make you proud every time you flaunt (effortless of course).
| BOY CHANEL COIN PURSE | LATEST PRICES | PREVIOUS PRICES |
| --- | --- | --- |
| United States | $475 USD | |
| Canada | $655 CAD | |
| Europe | €470 euro | |
| United Kingdom | £425 GBP | |
| Singapore | $790 SGD | |
| Hong Kong | $4100 HKD | |
| Australia | $730 AUD | |
| Japan | ¥64800 JPY | |
| Malaysia | 2480 MYR | |
Style code: A80602
Size: 3' x 4.3' x 0.8' inches
Chanel Gabrielle Coin Purse Prices
And then at last, we have the Gabrielle version of the Coin Purse. While the Gabrielle line is still being challenged and tested, we're certain that it will prevail and join the group of the iconic's in the future. The Gabrielle Coin Purse is between the boyish and feminine line, it's between the Classic Flap Bag and the Boy Bag design. And just like it's handbag version, it comes with the strong and bold CC logo, which has been attached to the leather zip.
| CHANEL GABRIELLE COIN PURSE | LATEST PRICES | PREVIOUS PRICES |
| --- | --- | --- |
| United States | $650 USD | |
| Canada | $825 CAD | |
| Europe | €590 euro | |
| United Kingdom | £540 GBP | |
| Singapore | $990 SGD | |
| Hong Kong | $5100 HKD | |
| Australia | $920 AUD | |
| Japan | ¥78840 JPY | |
| Malaysia | 3120 MYR | |
Style code: A84404
Size: 3.3' x 4.7' x 1' inches
Designer Bags, Wallet, Purse, Belt & Accessories Official Site, Best Price & Quality, Free Worldwide Shipping, Free Returns. Each Bag Is A Work Of Art - Handmade - Cowhide Art - Can Custom-Made

Categories

New Posts

Hot Posts